GCSE Selection 2023-24
We are excited to launch our GCSE Selection Process 2023-24 and encourage you to explore all of the information on this page.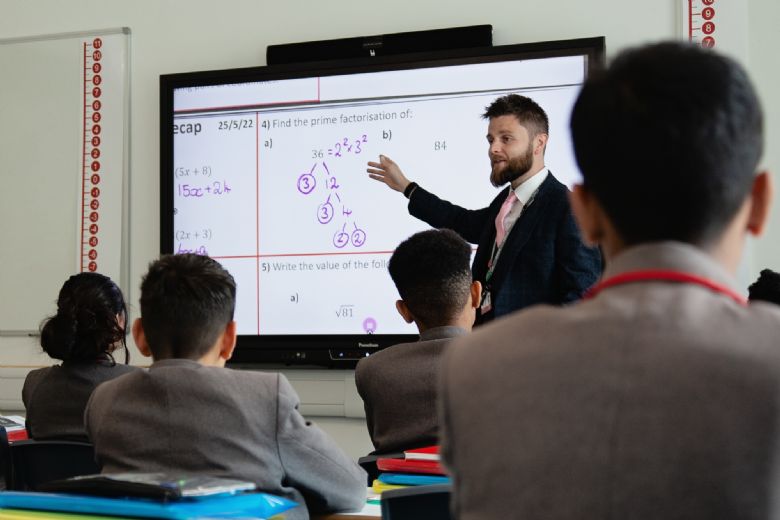 The GCSE Selection Process is a crucial next step in your child's educational journey. It is very exciting for us that we are able to start this next step with such a brilliant curriculum, delivered by dedicated and experienced staff. Most importantly, the pupils are ready to make these big decisions. The information here is thorough and should be studied carefully.
You will be provided with your GCSE Selection Prospectus by the end of January 2024. Your GCSE Selection Prospectus has so much information to consider, we hope that families read it together and return to it regularly. The purpose of the prospectus is to outline the content of each subject and specify a clear summary of the curriculum expectations.
GCSE English Literature
GCSE English Language
GCSE Mathematics
GCSE Combined Science (Trilogy)
GCSE Biology
GCSE Chemistry
GCSE Physics
GCSE French
GCSE History
GCSE Geography
GCSE Religious Studies
GCSE Computer Science
GCSE Music
GCSE Art and Design
GCSE Photography
GCSE Drama
BTEC Tech Award in Sport
BTEC Finance
For now, we hope you start this GCSE Selection Process 2023-24 with interest and enthusiasm, and we are most looking forward to supporting you throughout the journey ahead. The film below outlines some of the courses on offer, we hope you will watch it together. Please note that the film below was produced in 2021, the BTEC Sport course outlined is due to change in September 2022. Please refer to the prospectus if you are considering the new BTEC Tech Award in Sport course, where the most up-to-date information is available.