Our Staff
Mr Dean Webster - Headteacher
Qualifications: BA PE Education, MA Education and Leadership, NPQH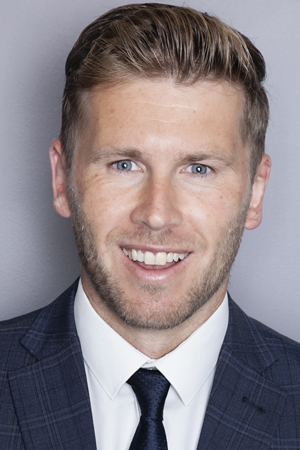 Mr Webster completed his undergraduate degree in Manchester and later completed his Masters degree in Education and Leadership from the University of Nottingham. He was awarded his National Professional Qualification in Headship in 2015. Before establishing Mercia School, Mr Webster spent his teaching career in two South Yorkshire schools, moving through the ranks from teacher, through middle management, deputy headship and eventually a headship of his own. In various roles, he transformed behaviour systems and significantly raised achievement. This is perhaps most notable in the renovation of Newfield School; a school that moved to Ofsted 'good' and achieved spectacular outcomes in 2016 and 2017 under Mr Webster's stewardship.
Mr Webster has a deep-rooted belief in high standards of discipline and exceptional quality of teaching – no exceptions. Now, as headteacher of Mercia School, he is determined to establish a world class school that can rival any, including those in the public sector. A keen sportsman, he relishes teamwork and is thrilled to lead Mercia School where every teacher is committed to ending social and educational inequality.
Mr Joshua Fisher - Deputy Headteacher/SENCO
Qualifications: BA (Hons) History, PGCE Secondary History, MA Education and Leadership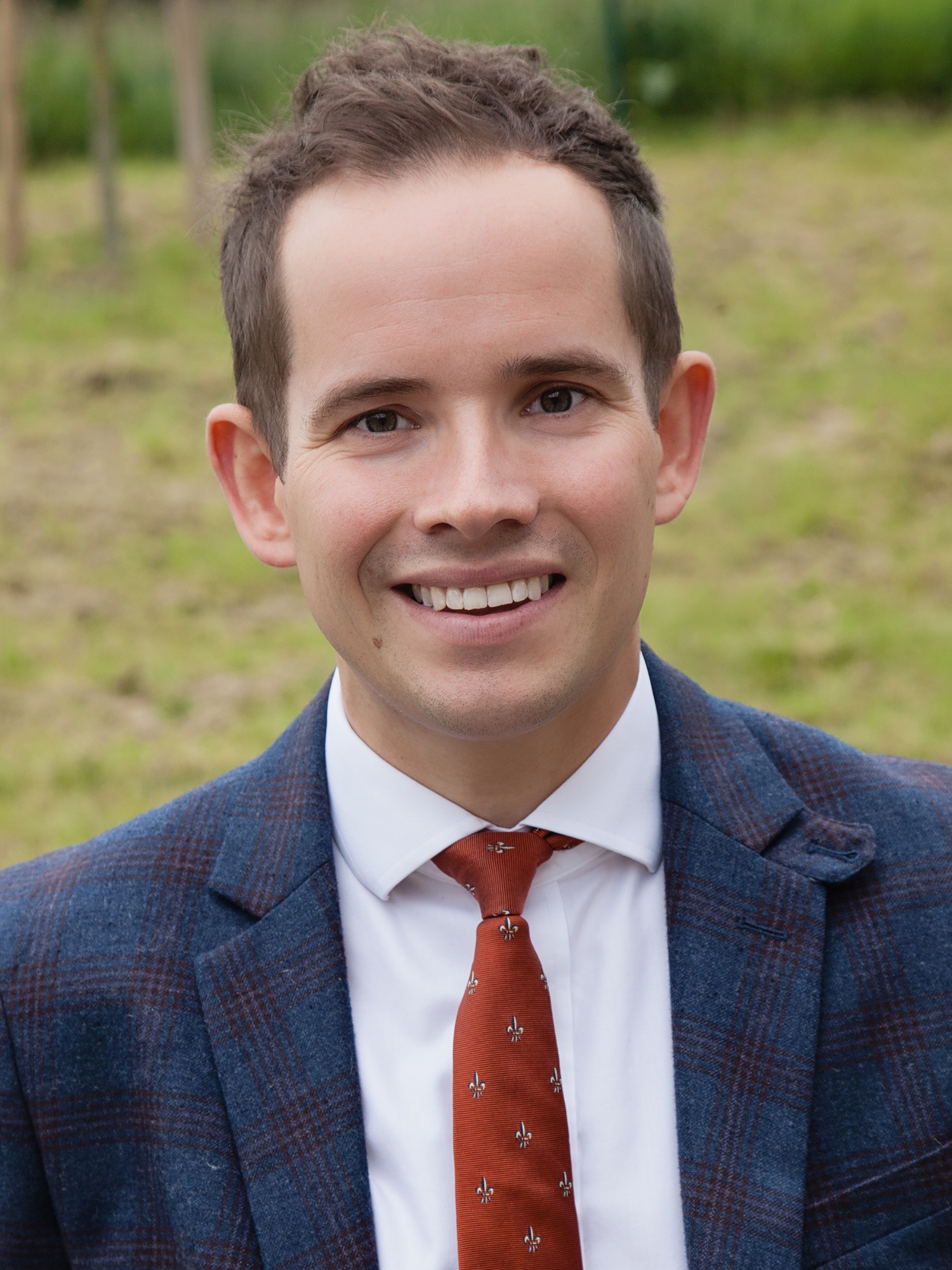 Mr Fisher read History at the University of York, graduating in 2011. He gained his Masters degree in Education and Leadership from the University of Manchester in 2015. Mr Fisher has a particular passion for twentieth century history with his specialism being Germany 1918-45, alongside an enduring fascination with both the First and Second World Wars. He has always been immensely passionate about history and delights in the prospect of motivating and pushing pupils to become brilliant historians.
Mr Fisher steadfastly believes that to fulfil your potential you must work hard and embrace challenge. This has been shown by his tenacious and imaginative leadership of History, Geography and Humanities departments across South Yorkshire. Having been a teacher, a head of department, a head of faculty and an assistant headteacher across two South Yorkshire schools, Mr Fisher has eight years of experience in the education sector. Mr Fisher is a Teach First Ambassador and has a huge passion for eradicating inequalities in the UK education system. In addition to his roles in schools, Mr Fisher is a senior examiner for the AQA exam board, and he has extensive experience assessing student performance at both GCSE and A-Level.
Mr Fisher is fully committed to ensuring all pupils, especially those who may be disadvantaged or have a special educational need (SEN), learn well and thrive at school. As the school's named SENCO, Mr Fisher holds responsibility for ensuring the school meet the needs of pupils with SEN and takes this role very seriously. He believes a school's curriculum and teaching must make sure all pupils flourish and learn effectively.
Ms Ruth Hollingsworth - Assistant Headteacher/HEAD OF ENGLISH
Qualifications: BA English Literature and Language, PGCE Secondary English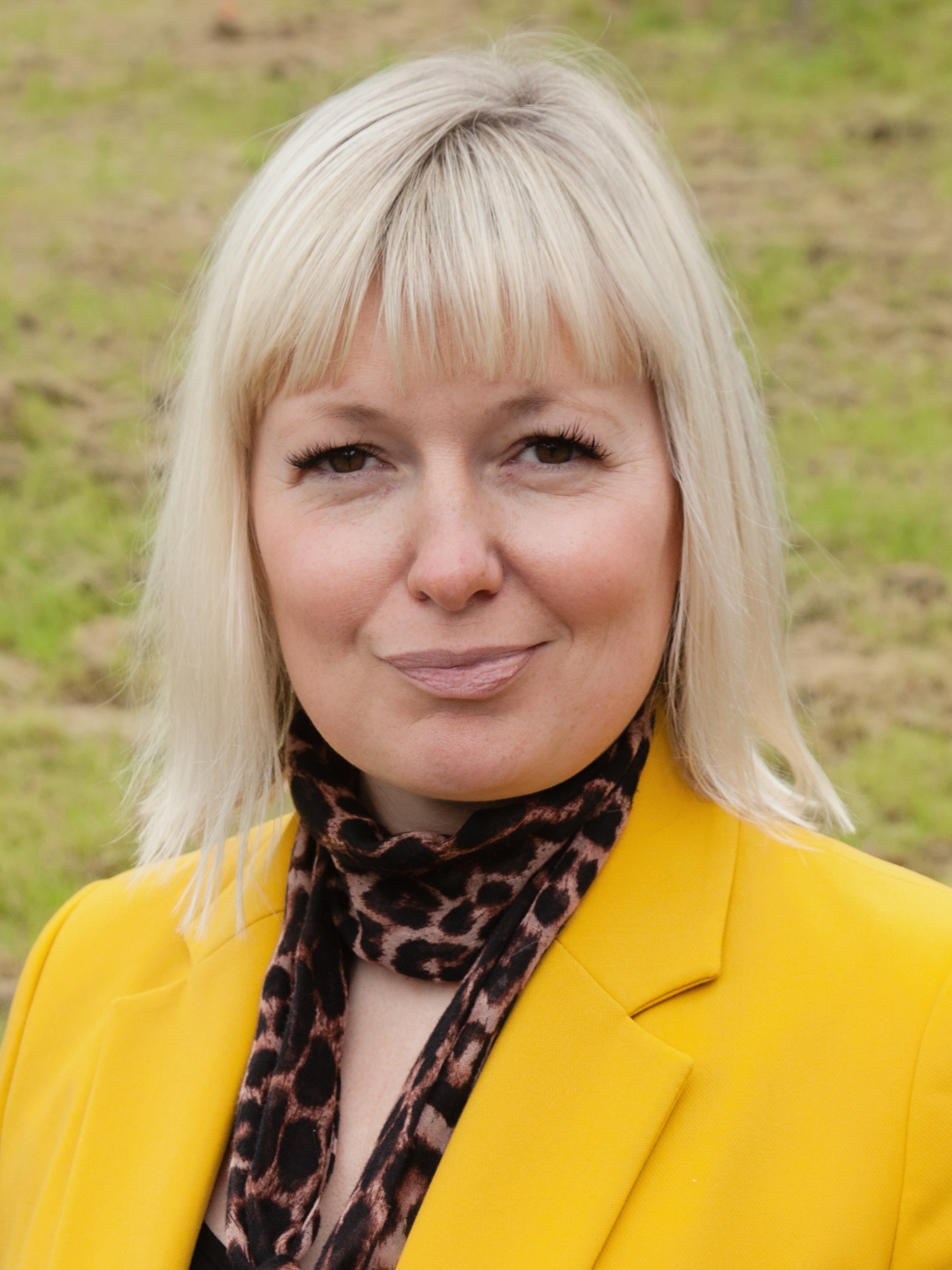 Ms Hollingsworth read English Literature and Language at Newcastle University, graduating in 2003. Initially teaching in Newcastle upon Tyne, before relocating closer to home and joining the Mercia Learning Trust, Ms Hollingsworth has a range of experience across city secondary schools, as Head of English. Appointed a subject leader for English in 2015 through the National College, Ms Hollingsworth has leadership experience across literacy, standards and curriculum design. Innovative in her approach to reading and creative writing, a love of learning is at the heart of her work and her lessons.
Particularly fond of 19th century literature and contemporary poetry, she can usually be caught reading or maybe even writing. As an exam marker for AQA GCSE Literature, Ms Hollingsworth has plenty of passion for English to keep her busy. She is always looking to further the quality of the Mercia English curriculum and ensuring there are special 'Mercia moments' for us all to share.
Mr Adam Brown - Head of Mathematics
Qualifications: BA Economics and Management, PGCE Secondary Mathematics, MA Economics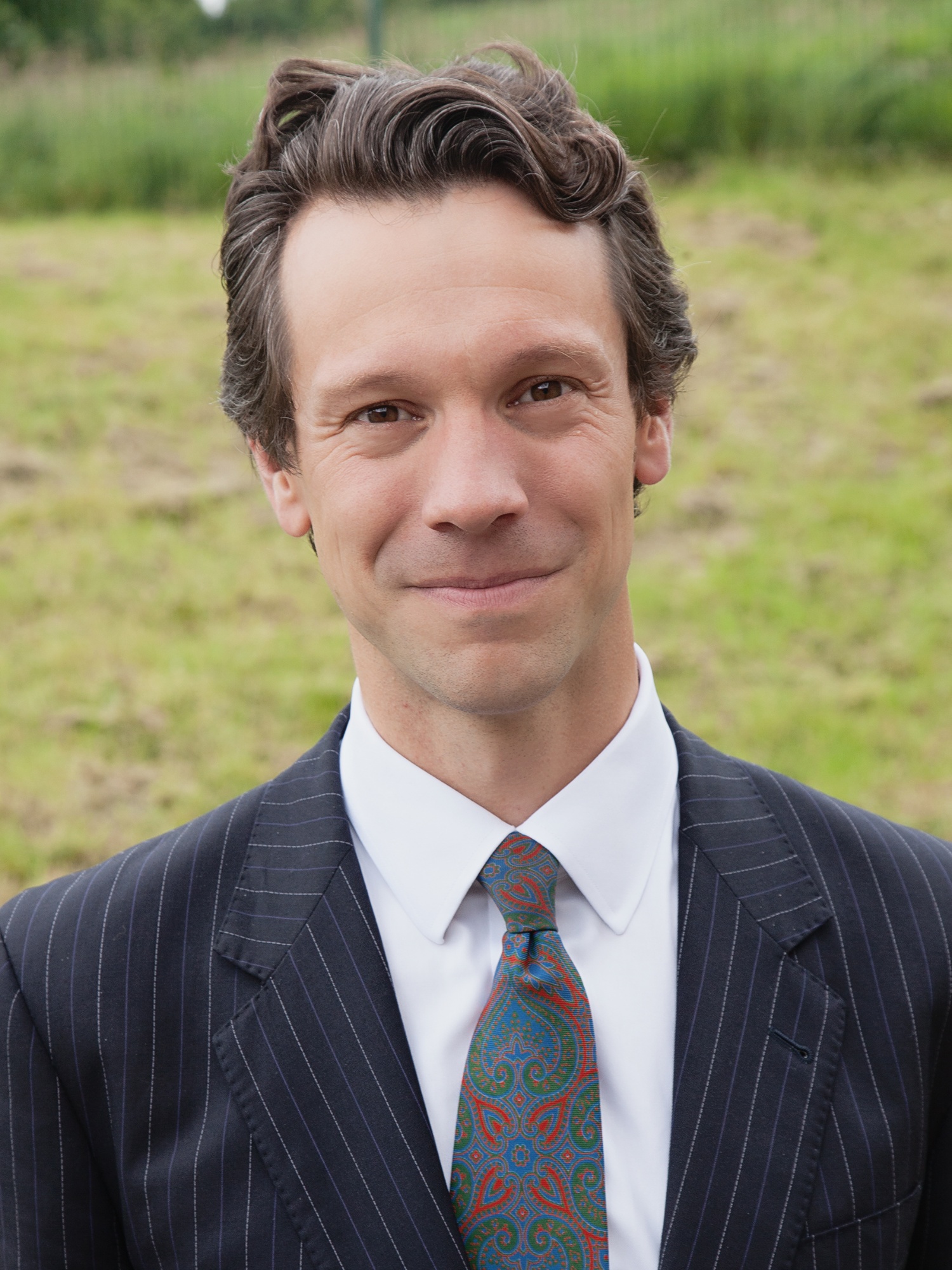 Mr Brown studied Economics and Management at the University of Oxford and later gained his Masters in Economics from University College London. Prior to becoming a teacher, Mr Brown worked as a Government Economist for almost 9 years in a range of varied roles. These included carrying out economic analysis of the UK housing market during the financial crisis whilst at the Office of the Deputy Prime Minister and leading a team of economists providing advice to Ministers at the Foreign and Commonwealth Office.
Following his relocation to Sheffield, Mr Brown trained as a teacher through the Mercia Learning Trust's 'School Direct' programme. His work at King Ecgbert School within the Trust has helped Mr. Brown become an exceptional practitioner. He has achieved nationally recognised results in GCSE and A Level Mathematics and Further Mathematics, as well as regularly leading A Level Economics students to outcomes that rival the very best in England. Mr Brown believes strongly that all children are entitled to an excellent mathematical education and that deep mathematical learning will lead to young people being able to access exciting opportunities across the range of sciences and social sciences.
Mr Sam Cottrill - Head of Science
Qualifications: BSc Natural Environmental Science, PGCE Secondary Science, MSc Contaminant Hydrogeology
Mr Cottrill studied for a degree in Natural Environmental Science, graduating in 2005. In 2007 he graduated from The University of Sheffield with a Masters of Science degree in Contaminant Hydrogeology. Prior to becoming a teacher, Mr Cottrill worked as an Environmental Scientist specialising in the assessment and remediation of contaminated land sites, particularly within the petrochemical industry. Mr Cottrill is passionate about empowering young people through their development as scientists and has a particular interest in the ecology of the United Kingdom and genetics.
Mr Cottrill aims to engage students in original research and enthuse learners to take part in national and contemporary scientific projects. He believes that all pupils have the ability and right to acquire the scientific knowledge to better understand themselves and the world around them. Mr Cottrill has a wealth of experience in secondary schools. He has worked as a Science teacher, a pastoral middle leader and has also held the position of staff governor. Mr Cottrill is excited to bring his passion for science, alongside his experience in achieving superb outcomes with GCSE and A-level students, and create a department where aspirations are realised.
Mr Ben Drury - Head of French
Qualifications: BA Journalism and French, PGCE Secondary French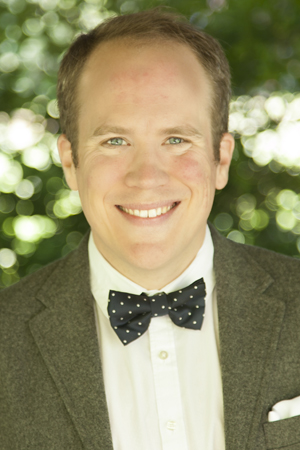 Mr Drury read Journalism and French at the University of Sheffield. Before his teaching career, he was a football commentator and radio journalist around the country and was nominated for a national radio award for his reporting. Mr Drury maintains a passion for radio journalism and will support the young students of Mercia School should they show a passion for the discipline. Mr Drury entered the teaching profession in 2011 and he has seven years' experience within the sector. Mr Drury has led Modern Foreign Language departments in schools in the West Country, East Anglia and Sheffield. A passionate advocate of the French language, he holds a particular interest in the city of Bordeaux, modern French cinema and 20th century French history.
Mr Drury believes that students must have a dedication to positive behaviour and a willingness to achieve if they are to succeed in language learning. Mr Drury is totally convinced that all students, whatever their ability, can become highly proficient in the French language and is incredibly excited to get started. A visitor to Mr Drury's French lessons will hear a class in good voice and see students who are able to manipulate and adapt the French language to any context.
Mr Daniel Dunn - Head of Geography
Qualifications: BA Geography, PGCE Secondary Geography, MA Applied Professional Studies Education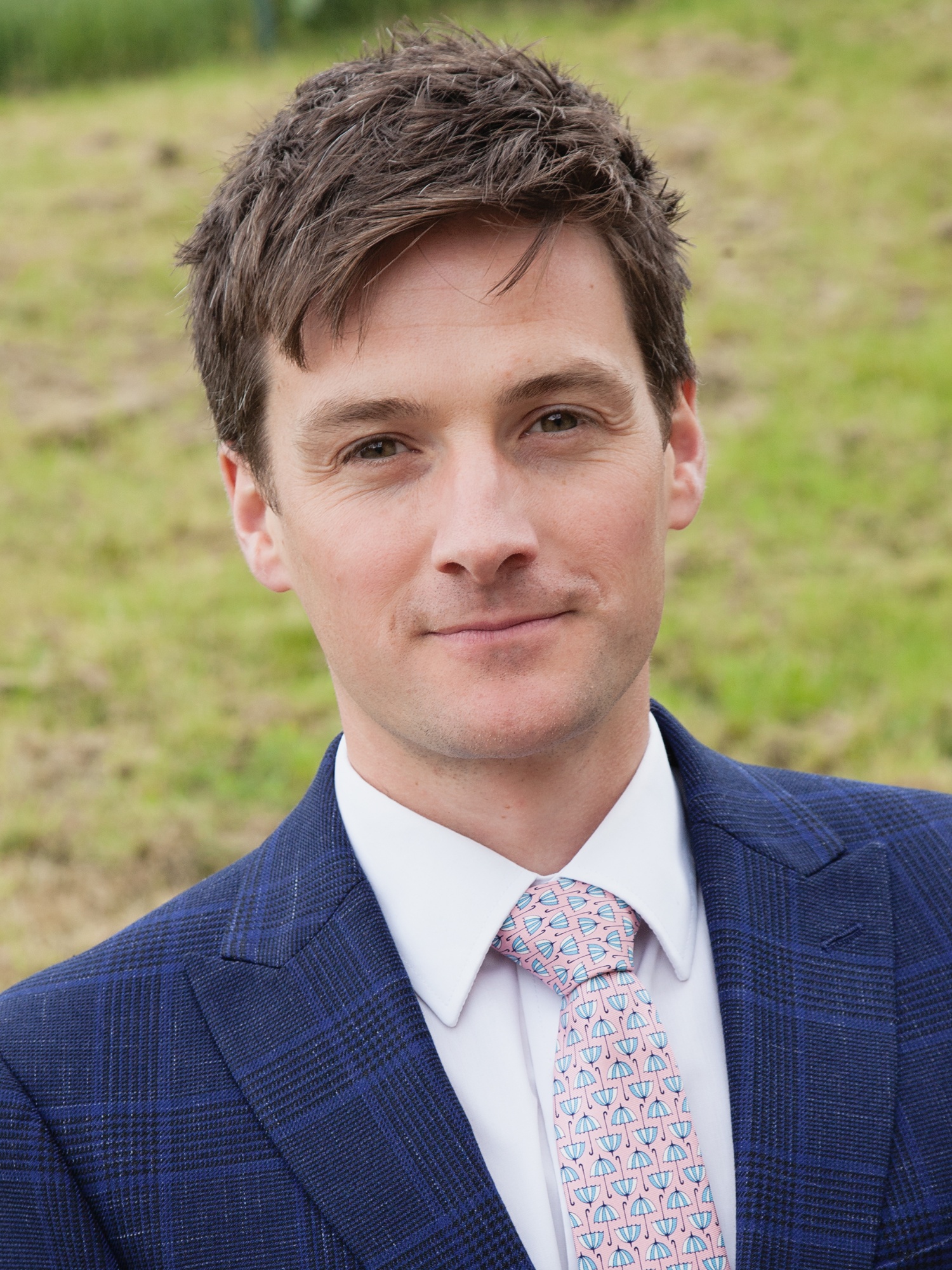 Mr Dunn read Geography at the University of Sheffield and graduated with First Class Honours in 2007. Throughout his time at university, his major research pieces centred upon social inequalities, identities and urban space. Mr Dunn's degree was varied and complex, it enhanced the insatiable passion for geography he takes in to every lesson he teaches. After his degree, Mr Dunn completed his Postgraduate Certificate in Education at the university, later flourishing whilst studying his Master of Arts Degree in Applied Professional Studies Education. He completed his Masters whilst teaching in Sheffield and Rotherham schools, a feat showing his commitment to hard work and perseverance – both crucial values of Mercia School.
Mr Dunn believes in hard work and emphasises this virtue to all of his pupils. He is a passionate advocate of a knowledge-based geographical education and is excited at the prospect of designing and delivering a first-class geography curriculum from Year 7, right up until A-level study.
Mr Tom Bannan - Head of History
Qualifications: BA (Hons) History, MA History, PGCE Secondary History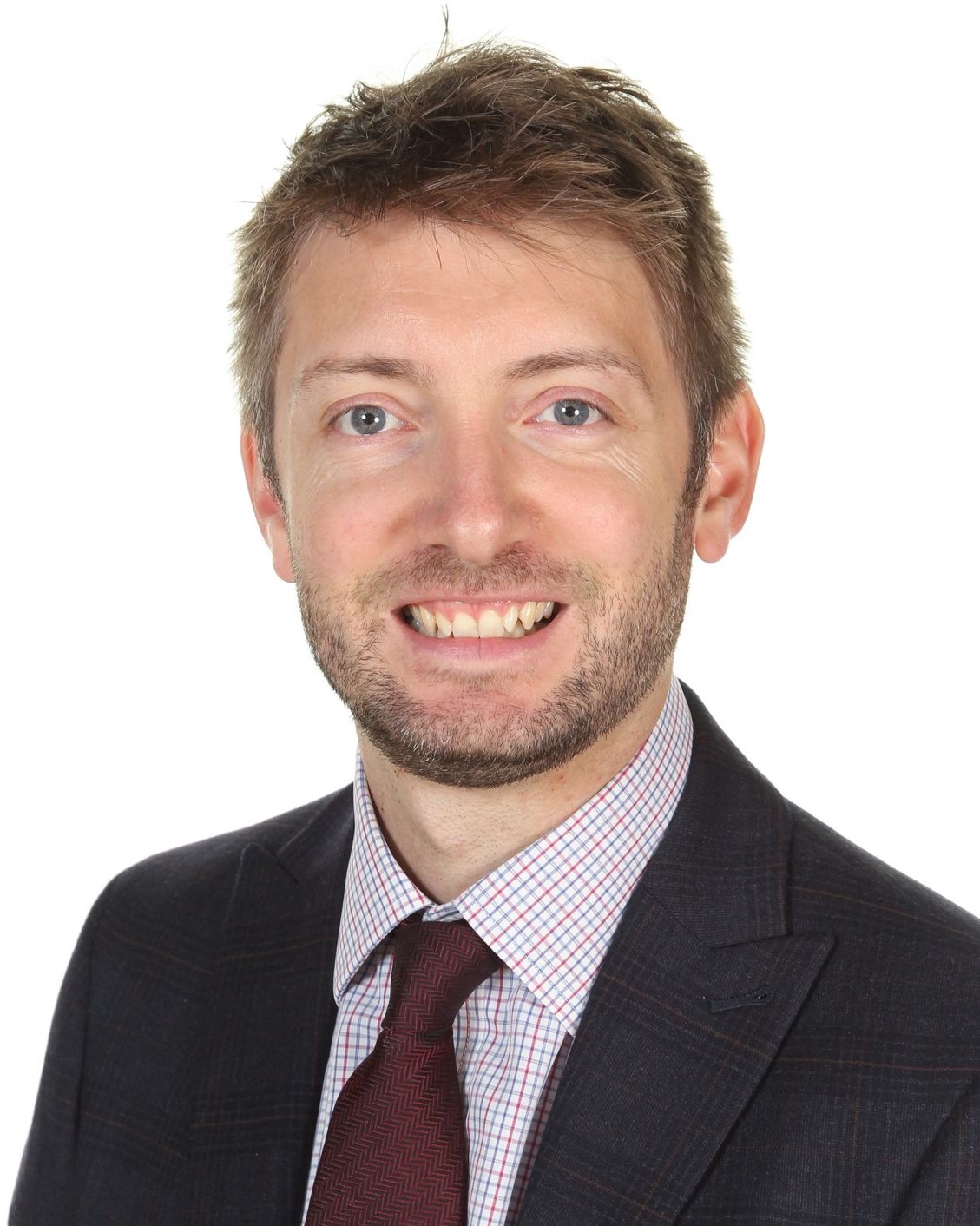 Mr Bannan studied history at Royal Holloway University of London, achieving the History Department's highest grade in both his undergraduate and master's degrees. He specialised in twentieth century history, receiving a grant from the Arts and Humanities Research Council for his postgraduate research project on religion, war and genocide in the former Yugoslavia.
After gaining some experience working in the charity sector, Mr Bannan spent several years overseas, pursuing his interest in the Balkans through an internship with the Organisation for Security and Cooperation in Europe in Bosnia-Herzegovina, and subsequently teaching English as a foreign language to young and adult learners in Hungary, Spain and Russia.
He started his teacher training through Teach First in 2014, spending two years as a Teacher of History in an academy in Leeds, before returning to Hungary where he was Head of Humanities in a British international school in Budapest. As a Teach First Ambassador who has taught in both UK academy and international private school settings, Mr Bannan passionately believes that a challenging and academically rigorous historical education is the entitlement of every pupil. He is determined to ensure that all Mercia pupils gain the rich historical knowledge and understanding that will instil a lifelong fascination with the past.
Miss Dara Harvey - Teacher of English
Qualifications: BA English Literature, PGDE Secondary English, MA Education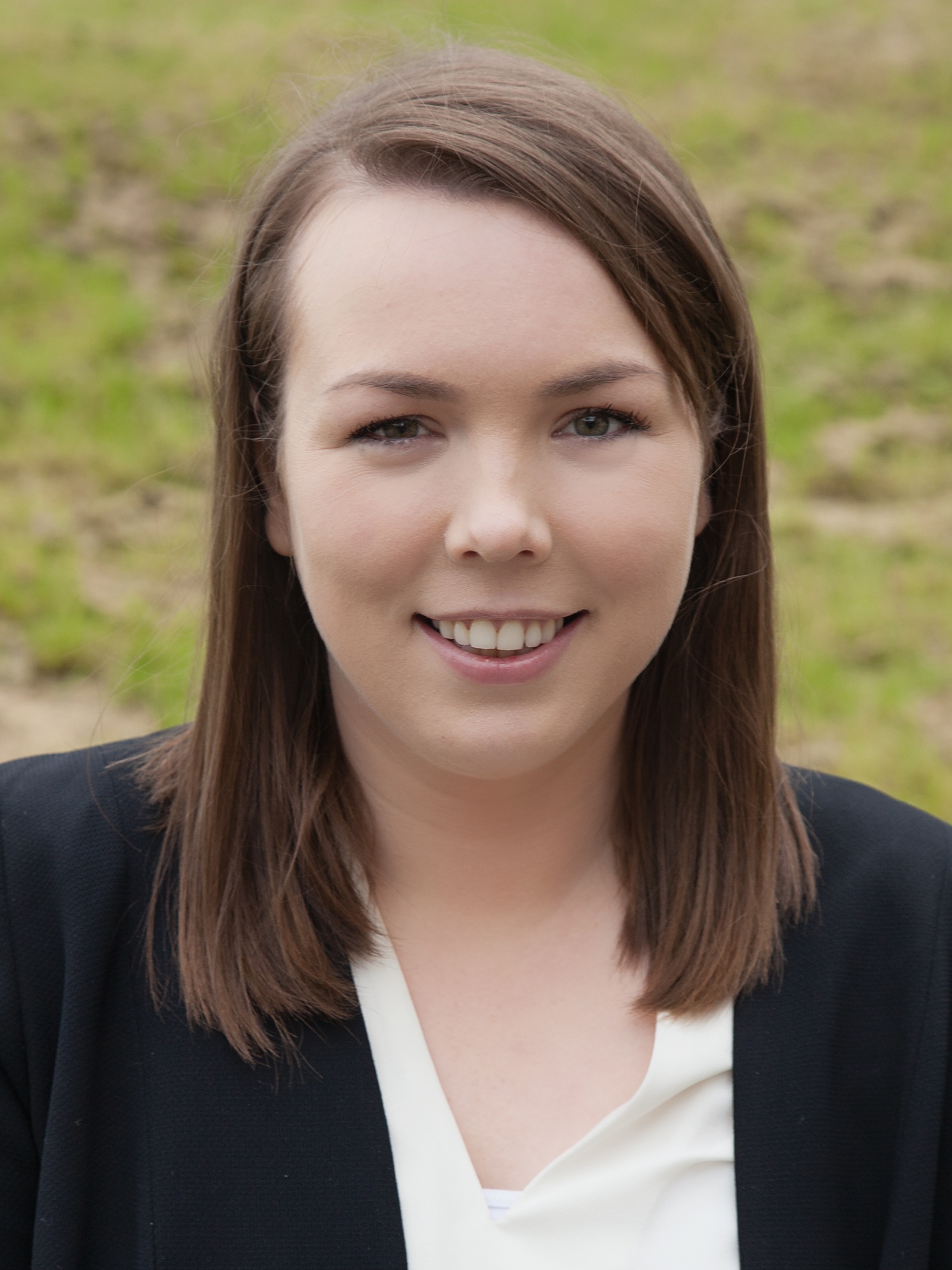 Miss Harvey read English Literature at Manchester Metropolitan University, graduating in 2013. She completed her MA in Education at The University of Sheffield, with her dissertation focussing closely on reading and developing pupil vocabulary. Miss Harvey has a relentless passion for academic study and has already had some of her written work published, she hopes to inspire Mercia pupils to love scholarship and strive for excellence in English and beyond. Miss Harvey believes that teachers are the experts in the room and advocates knowledge-rich teaching in English lessons. Miss Harvey has extensive experience in designing high quality curricula, as well as delivering impactful intervention that accelerates pupils' rates of progress.
Away from schooling, she has been involved in scouting for many years where she has encouraged the physical, intellectual, character, emotional, and social development of young people so that they may become accomplished members of society. With her undoubted knowledge and expertise, Miss Harvey is a tremendous asset to Mercia School's drive to ensure that all pupils make exceptional progress from their starting points. Miss Harvey believes every pupil is unique and deserves the very best in education and beyond.
Ms Chloe Bolton - Teacher of English
Qualifications: BA English Literature, MA English Literature, PGCE Secondary English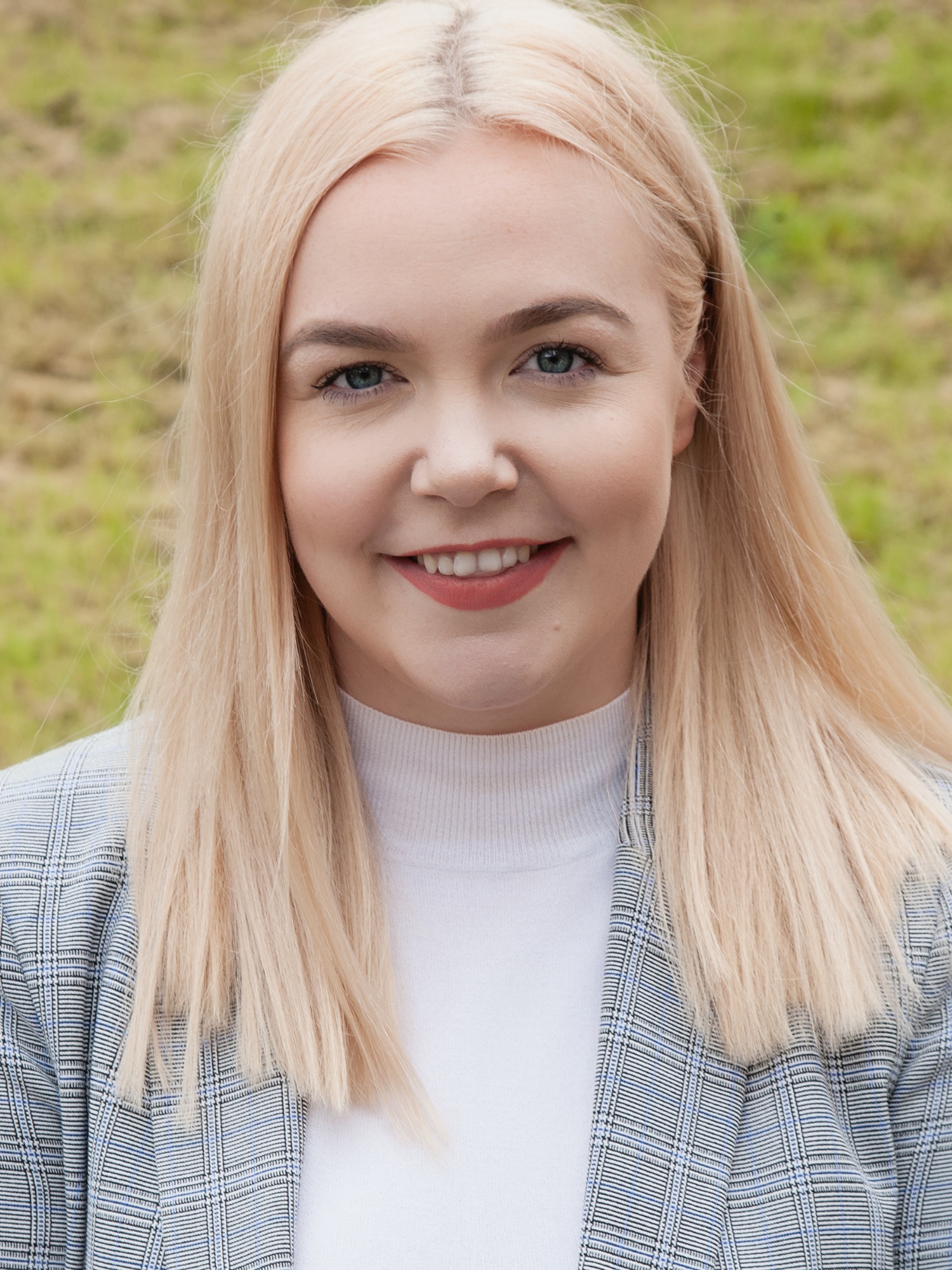 Before being awarded a scholarship to study her Masters degree in English Literature with the University of Sheffield, Ms Bolton graduated from the university with her undergraduate degree in 2012. Having worked within the Mercia Learning Trust since her teacher training year, Ms Bolton is an advocate for knowledge-based learning and using research to inform practice to ensure significant progress for every pupil that she teaches. Ms Bolton is passionate about social mobility for all, hoping to mobilise education and academia as tools to unlock the greatest possible opportunities for the youth of Sheffield.
In addition to promoting reading for pleasure as well as learning, Ms Bolton immerses herself within the extracurricular provision that thrives at Mercia School. When not indulging her interests in Romanticism, modern American literature and cinema, Ms Bolton is likely to be found humouring the Steel City Striders as an amateur runner.
Ms Linda McKevitt - Teacher of English
Qualifications: BA English Literature and French, PGCE in Secondary English
Ms McKevitt read English Literature and French at the University of Liverpool, specialising in Elizabethan and Jacobean Drama and the French Existentialists. After living and working in France, she completed her PGCE at the University of Leicester and began her teaching career in Rotherham.
She finally settled in Sheffield, after spending time in Australia and New Zealand. During her career she has held a wide range of posts from teacher, Head of Department, Teaching and Learning Advisor and as a Teacher-Coach. She has patiently waited for a Teacher of English position at Mercia and views the post as the opportunity of a lifetime. She is excited to work in a school with knowledge at its heart, and in an environment where mutual respect, kindness and academic excellence are inherent.
Ms McKevitt is passionate about equality in education and advocates the very highest expectations of all pupils at all times. She feels incredibly privileged to be a teacher of English and to be in the enviable position of nurturing a love of learning and of reading in all her pupils. She believes that an English Curriculum, which provides pupils with high levels of literacy and articulacy, is one of the best foundations for happiness and success and she tirelessly promotes a love of exploring the world through literature.
Outside of school, Ms McKevitt has a wide range of interests including reading, theatre, cooking, travel, Pilates and running.
Miss Rachael Ellis - Teacher of Mathematics
Qualifications: BSc Mathematics and Geography, PGCE Secondary Mathematics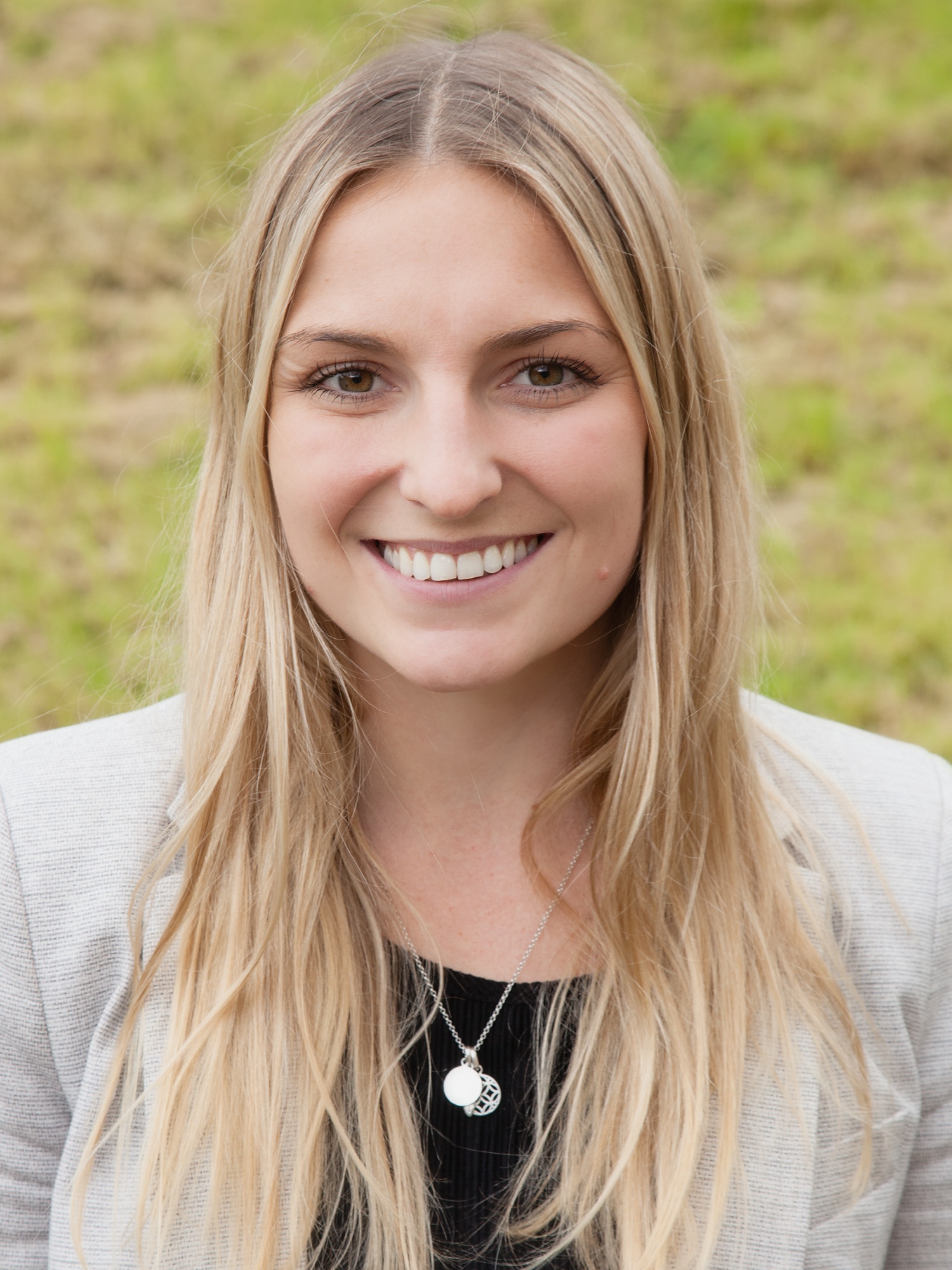 Miss Ellis read Mathematics and Geography at the University of Leeds, graduating in June 2011. Miss Ellis is a passionate advocate of mathematics in schools and believes pupils must have a suitable grounding in numeracy and mathematical problem-solving skills in order to thrive inside and outside the classroom. Miss Ellis believes strongly that equality in education is fundamental to any school's success. She is excited to plan schemes of learning from scratch to ensure all pupils, no matter their ability or background, receive an outstanding quality of education. Without question, Miss Ellis is an ardent mathematician and is tremendously eager to celebrate the mathematical successes our pupils have, no matter how large or small they may be. Miss Ellis absolutely adores working with young people and is genuinely excited about the potential of Mercia School.
When away from the classroom, Miss Ellis is a keen sportswoman. Whilst studying at the University of Leeds, she maintained a full-time hockey schedule as well as her studies and an active social life. Now living in Sheffield, she has found a new passion in rock climbing, which has taken her to incredible places around the globe. A dedicated and determined individual, Miss Ellis is highly motivated for the challenges and opportunities presented by Mercia School and enjoys playing her part in creating a world-class school.
Mr Jack Jewell - Teacher of Mathematics
Qualifications: BSc Mathematics and Statistics, PGCE Secondary Mathematics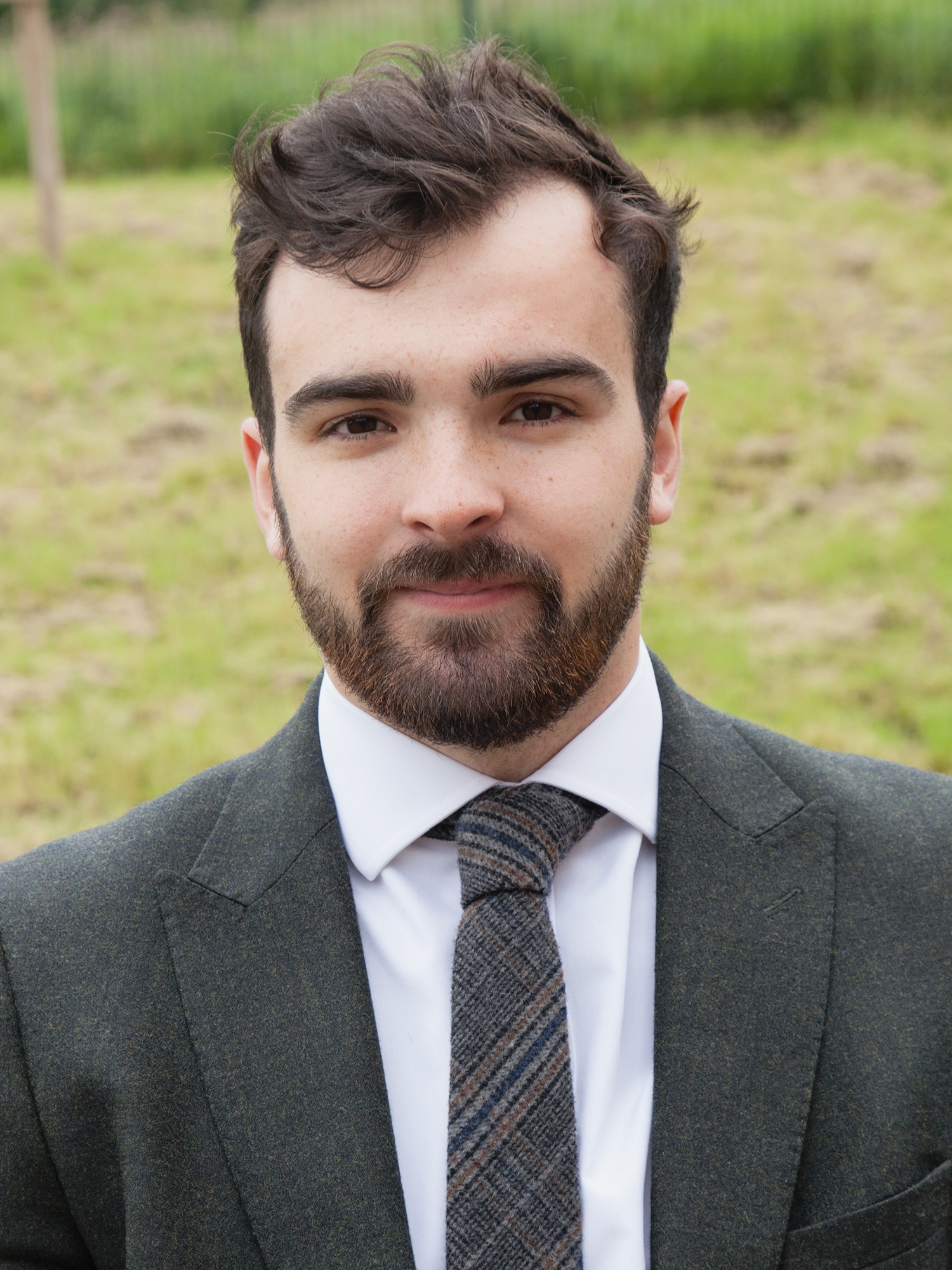 Mr Jewell read Mathematics and Statistics at the University of Sheffield, graduating in 2016. After successful completion of his degree, he joined Teach First and was placed in a vibrant secondary school in Doncaster. Mr Jewell loved his work in Doncaster and continues to relish the opportunity to help gifted mathematicians realise their potential. He has enjoyed a wide variety of experiences including Teacher of Mathematics, Second in Mathematics and hopes to gain further leadership experience in the coming years. Mr Jewell has experience teaching A-Level Mathematics which he absolutely loves, indeed, he attributes his own passion for mathematics to the highly enjoyable A-level experiences he received at school. Mr Jewell enjoys teaching the problem-solving element of mathematics because of the challenge it can present – he loves to put Mercia pupils through their paces in a friendly and supportive way!
Away from teaching, Mr. Jewell is a keen sportsman and brings his enthusiasm to the extra-curricular elements of Mercia School's longer school day, especially when it comes to rugby and cricket. He is really excited to ensure that pupils at Mercia receive the very best mathematics education possible, now and throughout their time at Mercia School.
Mr Justin Berry - Teacher of Science
Qualifications: MSci (ARCS) Chemistry, PGCE Secondary Science (Chemistry)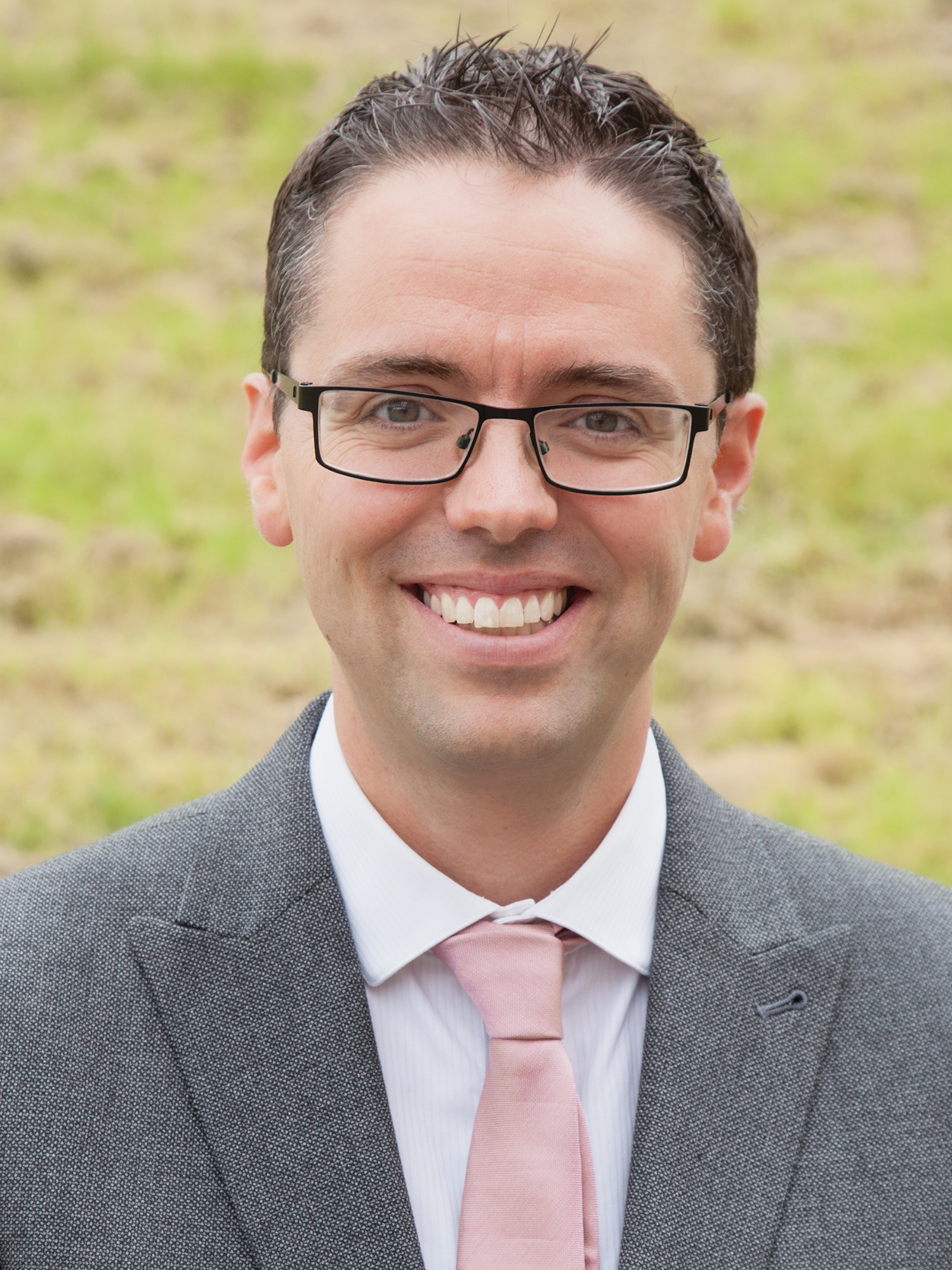 Mr Berry studied Chemistry at Imperial College, London, where he completed a Masters project in Organometallic Chemistry. Studying at Imperial College led Mr Berry to meet a wide variety of students, including those from many different countries and backgrounds, and he gained an insight into what is needed to succeed in the most competitive universities, and in the most sought after scientific careers.
After completing his PGCE at the University of Leicester, he relocated to Sheffield, where for the last 15 years has taught in a diverse secondary school, gaining extensive experience teaching GCSE and A -level Chemistry. In addition, he has played a vital role in teaching and mentoring many students in order to allow them to gain places at top universities, including students who went on to study Medicine and Dentistry.
Mr Berry loves asking his pupils to consider how the theories he teaches are supported by evidence, and how scientific ideas have developed over time. Mr Berry is excited to put his experience of science teaching to good use in building an exciting and challenging curriculum for Mercia's pupils.
Miss Charlotte McKenna - Teacher of Science
Qualifications: BSc in Medical Biochemistry, PGCE Chemistry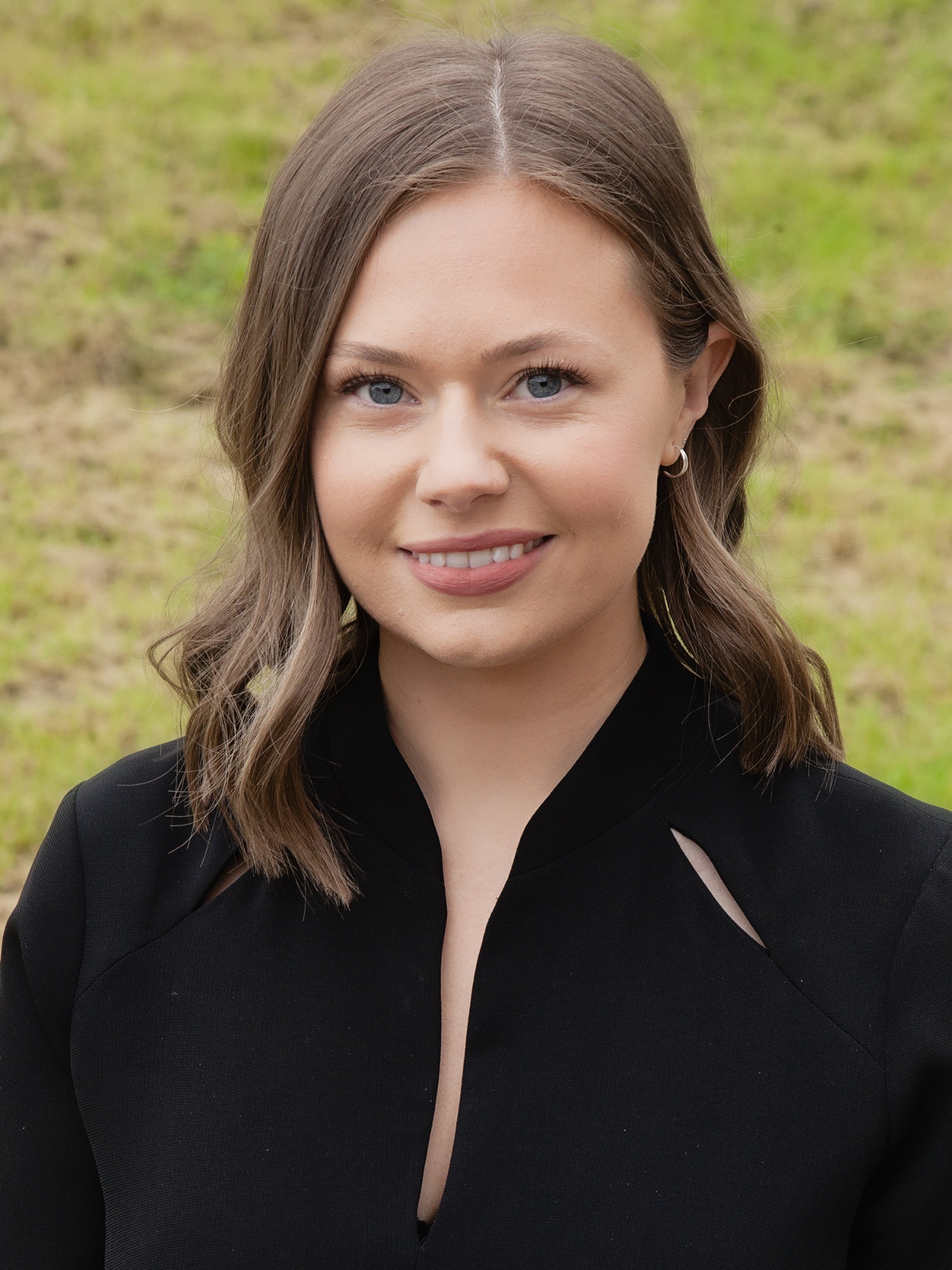 Miss McKenna graduated from Swansea University in 2016 with a degree in Medical Biochemistry. She quickly consolidated this success by completing her PGCE in Chemistry in 2017. Miss McKenna, although still early in her career, has significant experience in delivering exceptional science lessons across the secondary age range. She has held positions as a KS3 Science Coordinator and Second in Science at a secondary school in Coventry.
Although hugely passionate about teaching GCSE and A-Level Chemistry, Miss McKenna is very much looking forward to deploying her experience to help develop a rich, scientific curriculum that will challenge and enthuse Mercia pupils. She is totally committed to guaranteeing every child has a truly exceptional experience within the science department and beyond.
Away from the science classroom, Miss McKenna is committed to assisting in raising the aspirations of pupils. Having previously worked on a programme to prepare students to study STEM at top universities, Miss McKenna is hungry to ensure all Mercia pupils are prepared for and aspiring to the very best universities in the land.
Miss Louise Heritage - Teacher of French
Qualifications: BA (Hons) in Modern Foreign Languages, MA in Conference Interpreting and Translation Studies, PGCE in Secondary Modern Foreign Languages, MEd in Research in Second Language Education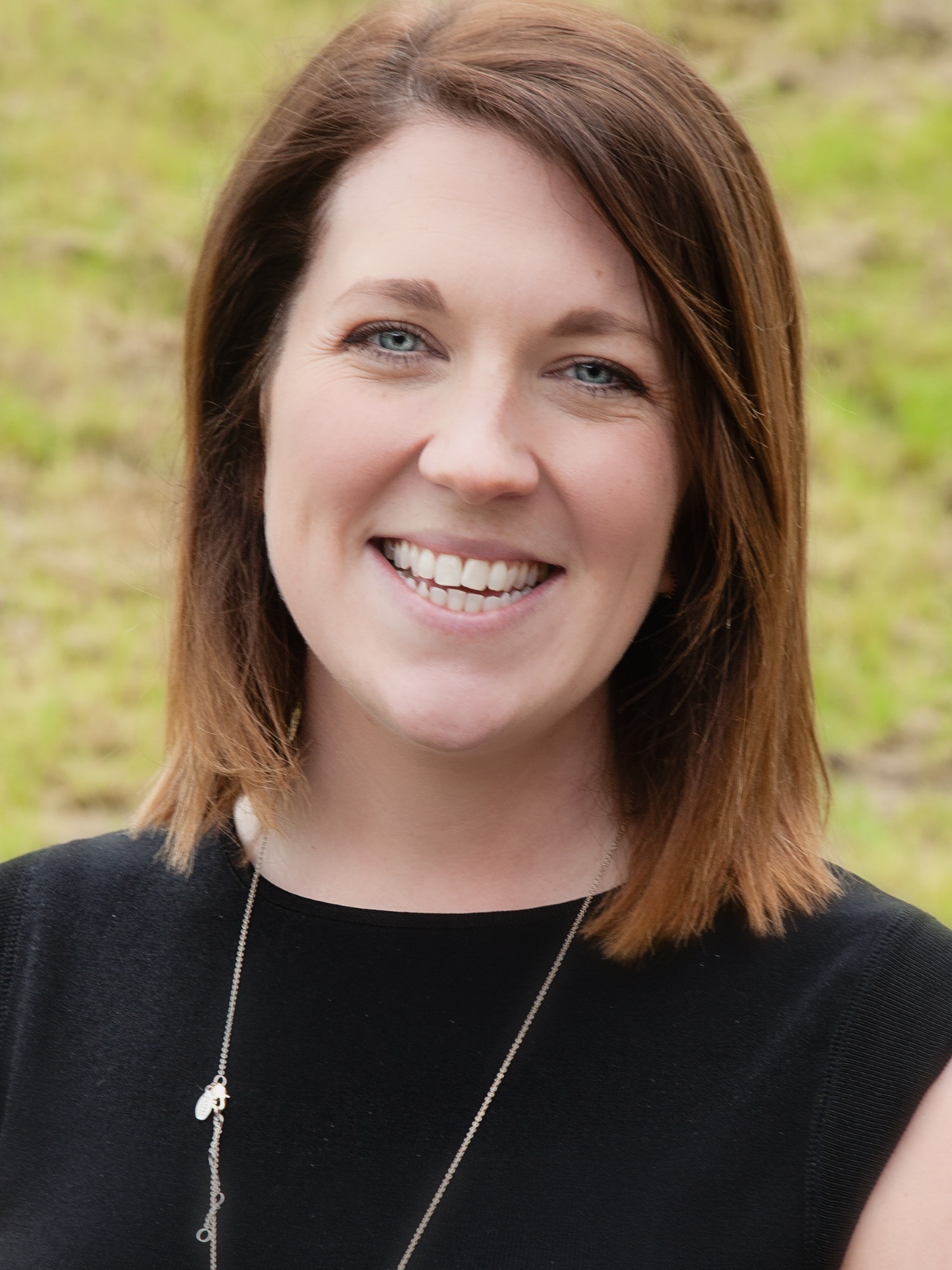 Miss Heritage read Modern Foreign Languages (French and Italian) at the University of Durham. After studying a module in Interpreting and Translation during her final year, she chose to continue this aspect of her linguistic studies. The following year she completed her Master of Arts in the same discipline at the University of Leeds and went on to have some of her translated poetry published.
Miss Heritage's teaching career began in 2013 and she has six years of experience in the sector, teaching French and Italian in a school in Hertfordshire alongside responsibilities in pastoral care. Grammar and linguistics have always been a particular passion for Miss Heritage, and as such, whilst undertaking her Master of Education at the University of Cambridge in 2015, she chose to write a thesis on the importance of grammatical terminology in second language acquisition. Miss Heritage believes her responsibility as a teacher of MFL extends far beyond preparing students for GCSE and A-level studies; her role is to foster a genuine appreciation for the value of language and foreign cultures and to equip students with a toolkit of grammar and vocabulary which allows them to communicate confidently and independently in their future endeavours.
Miss Charlotte Rothery - Teacher of PE
Qualifications: BA (Hons) in Dance, Sport and Physical Education, PGCE in Secondary Physical Education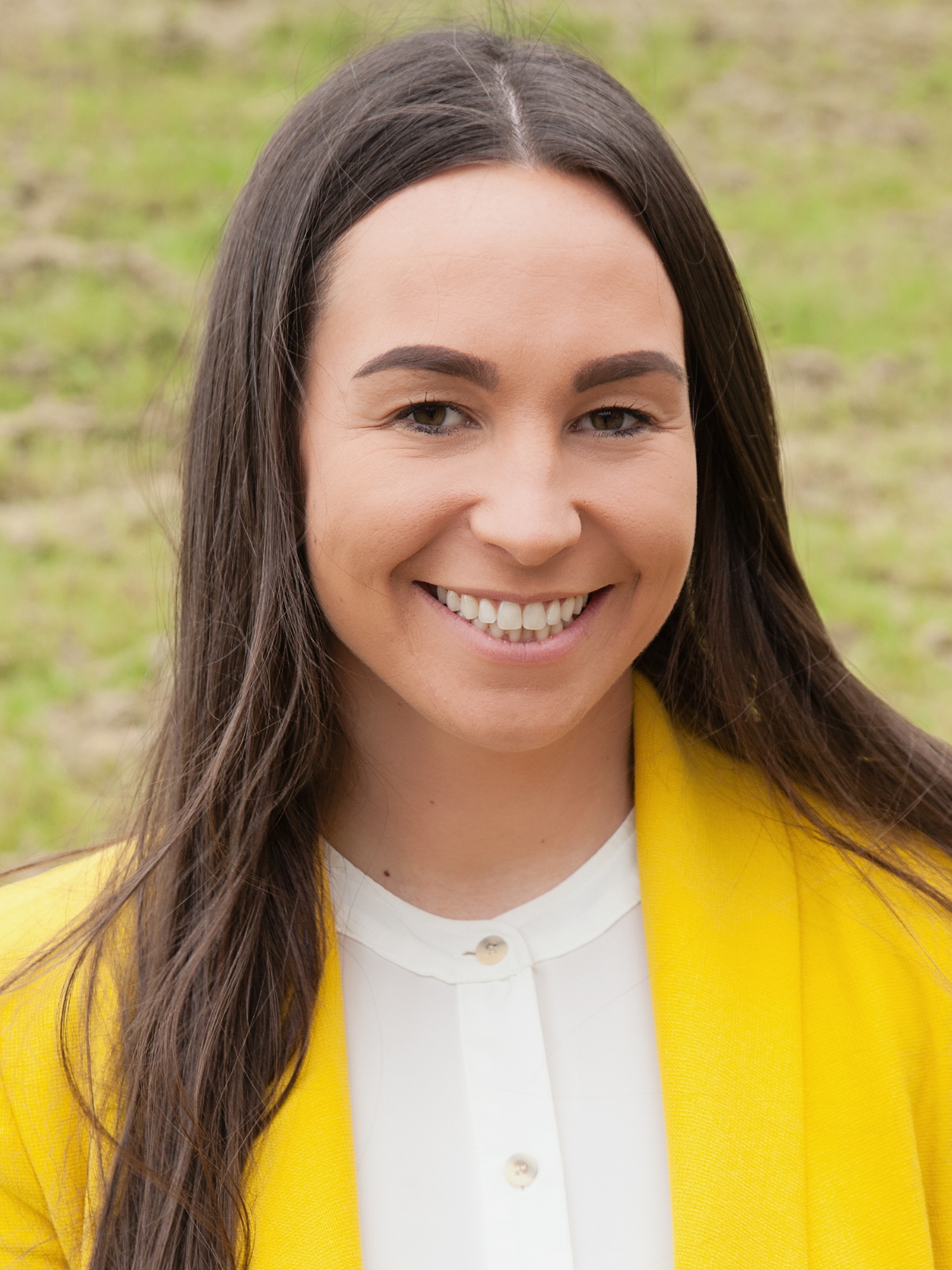 Miss Rothery graduated from Liverpool Hope University with a First Class degree in Dance, Sport and Physical Education in 2016. She is a passionate PE teacher who strongly believes in every child's ability to enjoy and perform well in a wide range of sports and games. In 2018, Miss Rothery completed her PGCE in Secondary Physical Education from Manchester Metropolitan University. Alongside qualifying to teach, she gained valuable experience in a Doncaster secondary school teaching PE and choreographing a wide range of large-scale dance pieces. Miss Rothery gives all pupils the opportunity to perform, compete and gain confidence in dance and sport. Miss Rothery strongly believes that pupils can thrive in a competitive environment and is totally committed to offering a wide range of clubs to the pupils of Mercia School.
Miss Rothery is a very talented sportswoman in her own right. She has trialled for the England Netball Team and has been coached at the highest standard of the game. In dance, she has performed for the BBC, working alongside Strictly Come Dancing choreographer Jason Gilkison and has even been a backing dancer for the Backstreet Boys! Miss Rothery is looking forward to producing a varied extra-curricular programme at Mercia School which gives all pupils the opportunity to shine in a range of sporting activities.
Miss Amelia Roberts - Teacher of Art
Qualifications: BA (hons) Fine Art, PGCE Art and Design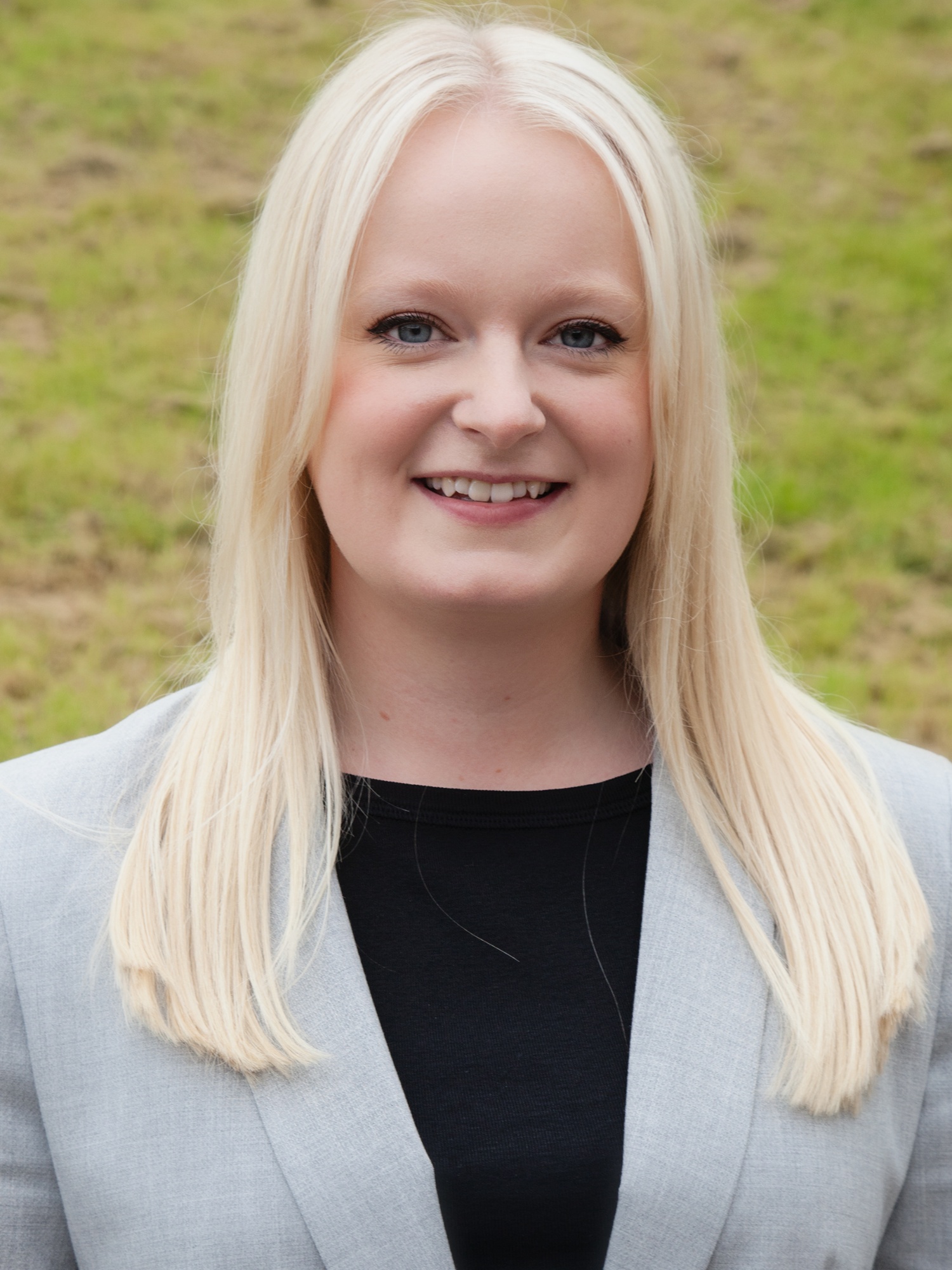 Miss Roberts is a passionate Teacher of Art who gives Mercia pupils the opportunity to experience a broad and diverse range of the Fine Arts. Miss Roberts undertook her studies at Lancaster University in 2015, and completed a Fine Art degree. Miss Roberts' favourite movement is Pop Art, and she has gained knowledge in a wide variety of Art disciplines, including drawing, painting, sculpting, animation, sound and film. On numerous occasions during her degree, Miss Roberts worked closely with local organisations and works hard to involve Mercia School in Sheffield's local Art community.
After completing her undergraduate degree, Miss Roberts worked as an Art Technician in a Lancashire school, where she gained insight into teaching and thus went on to train as a teacher in 2016. Miss Roberts completed a PGCE in Art and Design, and worked as a cover supervisor in a Lancaster school, teaching both Art and Technology. Miss Roberts offers a wide range of extra-curricular art activities to Mercia pupils and is constantly looking to widen the artistic opportunities available to pupils.
Aside from school life, Miss Roberts completes commissions on a regular basis, and has sold art work in local shops. She loves seeking out the latest Art exhibitions, reading, visiting the Lake District and is interested in nature photography.
Mr Curtis Wall - Teacher of Music
Qualifications: BA Music, PGCE Secondary Music
Mr Wall is absolutely delighted to work at Mercia School, he believes in traditional models of schooling and plays a key role in establishing a rich culture of performance at the school. Mr Wall graduated from The University of Huddersfield, where he achieved a BA in Music. After graduation, Mr Wall worked as a session musician aboard a cruise ship and hopes to share and inspire the pupils of Mercia School with his experience as a professional musician in the music industry. Mr Wall completed his PGCE in Secondary Music from Leeds Trinity University and has enjoyed establishing a career in secondary education, in London and Yorkshire, over the past 5 years.
Mr Wall has held a range of posts as both Teacher of Music and Head of Music and is ideally placed to establish a culture of performance at Mercia School, centered around musical performance and knowledge. Mr Wall is an experienced teacher of both GCSE and A-level music and is currently studying music education at Masters level.
Away from teaching, Mr Wall is a talented musician in his own right. He achieved Grade 8 percussion and drum kit and is currently the percussionist for the Sheffield Philharmonic Orchestra. He is looking forward to developing an exciting new curriculum for the pupils of Mercia School.